Why Choose To Train With Us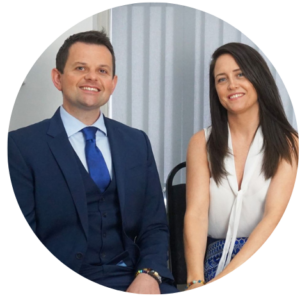 Your Freedom Empire was founded by Hayley and Paul Andrews with a simple objective: to provide you with the tools, resources and support to live life on your own terms and strive towards your goals. Since 2006, we have built an impeccable track record of helping people turn property into their career. We've helped thousands of students from across the globe to bring their portfolios to life: this year alone, our YFE students have acquired over £25million worth of property and are living their dreams of financial freedom.
Your Keynote Speaker – Pip Stehlik
Our Executive Mentor, Advanced Trainer and World Renowned Speaker, Pip Stehlik, started his career in a family owned grocery business, which he helped lead to over $17 million in gross yearly revenue with 250 employees, including a pharmacy and franchise business.
With a desire to diversify he started his real estate investment career in 2002. His investment portfolio includes; lease options, renovations, commercial, Airbnb and creative financing. Now he uses his experience to mentor and train other students, as well as taking public speaking engagements, which have enabled him to travel the world during the last 15 years. In this time, he has trained over 40,000 people in 18 different countries on real estate and business related opportunities. He has shared the stage with the likes of Tony Robbins, Nick Vujicic, Les Brown and Chris Gardner.